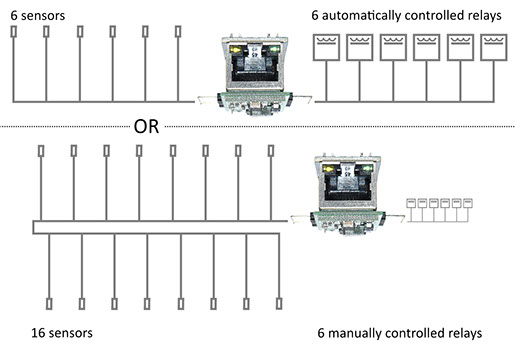 "Mini-Monster" can automatically control heating/cooling equipment to maintain stable temperature level (thermostat function).
For example it can turn ON the boiler when it gets too cold and vice-versa. Of course you can set thermostat's parameters over LAN and Internet.
It's possible to connect up to 6 temperature sensors in "thermostat" mode OR up to 16 sensors in "measure" mode.
"Mini-Monster" supports DHT-22 temperature and humidity sensor.
You can use it to automate and control humidifying or dehumidifying of living rooms, bathrooms, farm incubators etc.
It's possible to connect one DHT-22 sensor and up to 4 additional temperature sensors in thermostat mode.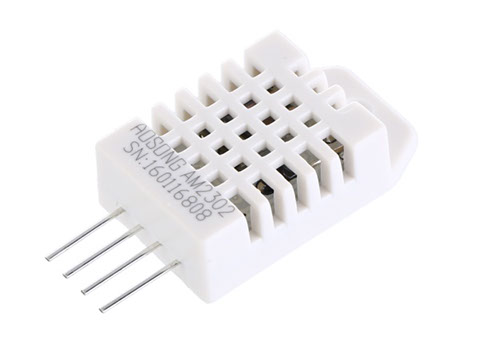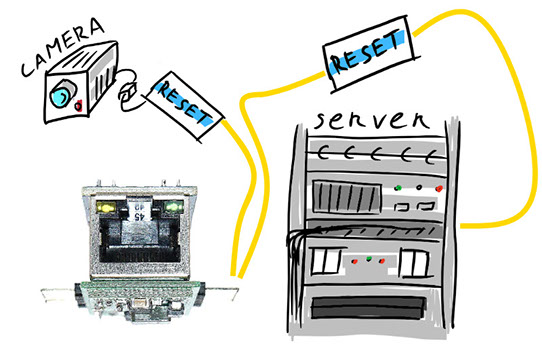 Ethernet Watchdog is a monitoring of any
host in the network that responds to ping command. "Mini-Monster" pings the host
and pulse it's power or reset switch if it
didn't answer.
It can help to avoid downtime of servers,
LAN cameras, cryptocurrency mining rigs etc.
Watchdog function can be fine tuned to achieve appropriate timings and delays for any kind of equipment.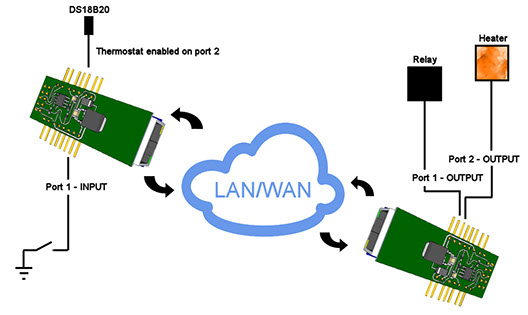 With "Mini-Monster" you can have temperature sensor or switch and corresponding relay on opposite sides of LAN(WAN).
"Server" function allows to control one
Mini-Monster from another. It's only necessary to have a "real" IP on the one module.
It only works with pair of "Mini-Monsters"
Each "Mini-Monster" has 6 universal Inputs/Outputs and 2 16bit PWM with adjustable frequency and TOP. Each output has "reset" function that makes an impulse with desired length in seconds.
You can connect some relay module with integrated transistor to MM's Output and some dry contact or switch to the Input.
PWM can be used to change the brightness of LED lamps, FAN's speed or control the servos.
Also you can buy DRCA adapter which allows to connect 4 usual relays directly, without any additional parts. Also DRCA allows co connect MM's Output to the PC's motherboard so you can power-on and reset your PC.
"Mini-Monster" can be successfully integrated to the most of the systems thanks to SNMP and JSON support.